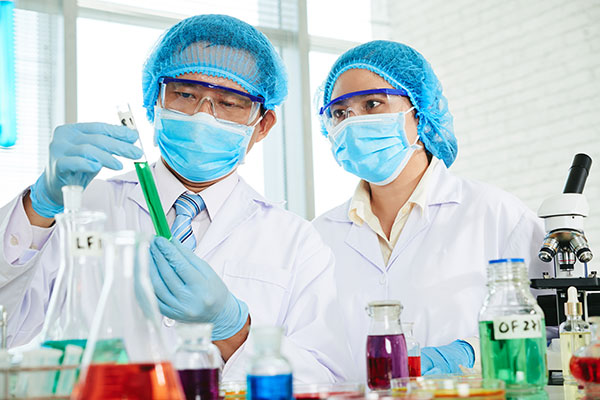 Research and Development
R & D- Research & Development is essential in all industries & especially when we talk about the pharmaceutical industry R & D services play a major role not only in revenue generation but also it brings results in the lives of people being saved or at least enhancement in patient's lives.
Research & Development (R & D) is very much needed today to meet the un-anticipated future demands and competition. Hexonsynth believes in continuous research and development to bring new innovative medicines at an affordable rate for the betterment of humankind.
It is the company's vision to establish R & D facility of our own where we can develop medicines for some critical illness. We are aiming to work on medicines for Cancer & HIV.
Our products are being developed in accordance with the regulatory guidelines of various regulatory agencies.
We believe that continuing research and development initiatives are very much mandatory to strengthen the products competitiveness in the market.
Research & development. It's our heartbeat
Research Disease Areas
We focus on discovering and advancing new treatments for serious patient needs. From the inception of a therapeutic through early clinical development, our disease area teams collaborate across scientific disciplines and organizations in support of our mission to improve and extend peoples' lives.
Hexonsynth Pipeline
Benefitting from our continued focus on innovation, Hexonsynth has one of the industry's most competitive pipelines with more than 150 projects in clinical development. Many of these projects, which include new molecular entities as well as additional indications and different formulations for marketed products.
Technology Platforms
To find first-in-class medicines, we seek to better understand the drivers of disease, so that we can find new drug targets and design therapeutic interventions.
Global Delivery
We deliver across the globe.
Quality
We follow strict QC for all synthesis.
Instant Support
We offer support 24x7.